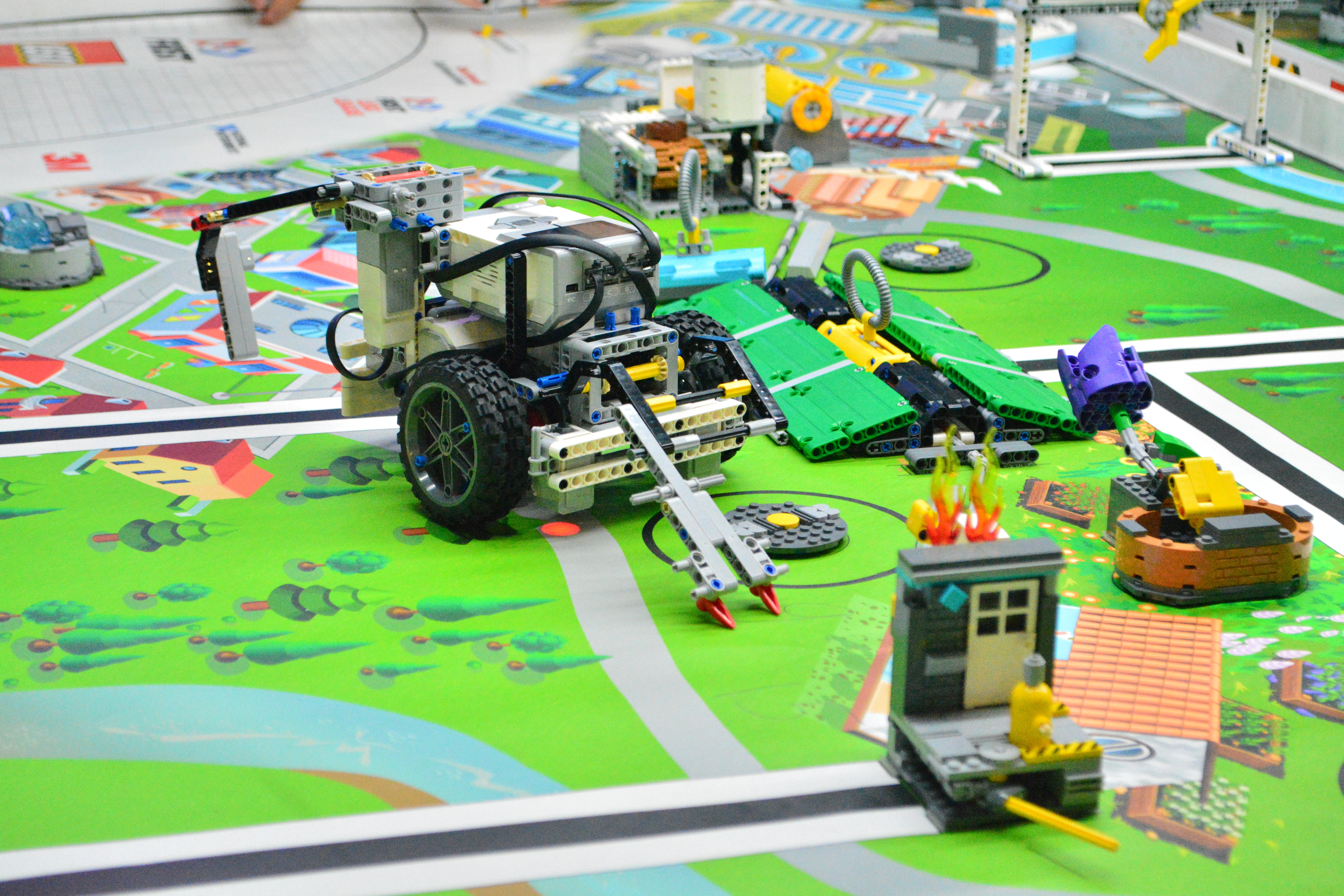 High School Robotics Team Gets Continued Support
Smart Software Solutions continues its support of the local high school robotics team. A video and description of this year's game can be found here (http://www.usfirst.org/roboticsprograms/ftc/game). It's a pretty challenging game this year and the team is excited to be underway. Each year the team has done a little better than the pervious. Last year the team qualified for the Super Regional Competition in Sacremant, CA. This year they have set a goal of making it to the World Competition in in St Louis, MO.
Over the past 2 months the team has been meeting twice a week. They are taking into account the lessons learned over the last few years in this year's design. Number one: a big robot is better. They tried using a small agile robot last year but it was no match for the large heavy robots that could easily push them around. The next lesson learned is to always have a back-up plan so this year's robot will have redundant systems whenever possible in both hardware and software. At this point the design has been finalized and robot construction is underway. The team has also built a secondary robot this year strictly for sensor testing on the autonomous portion of the competition. This should allow them to get the software done ahead of time and only require a few final tweaks when work on the main robot is compete.
The competition still hasn't taken off in South Dakota like it has in other states. That means the team will be travelling to Wyoming, North Dakota, Nebraska and Iowa for competitions and scrimmages. They don't always like the long trips, but it's great to see the variety of robots in the surrounding area.
The team would like to thank Smart Software Solutions for its continued financial support. It's a great help to have the money in place to buy field elements, robot parts, and help with travel expenses.
Want to Learn More?
This is just a sample of what we can do. We have 15 years of experience working in nearly every technology and industry. Whatever you are doing, we've done it and are prepared to tackle your project. Reach out and we will discuss it with you.